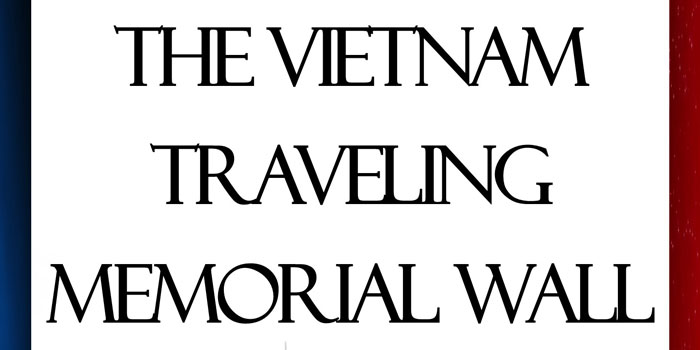 The Vietnam Traveling Memorial Wall
August 17, 2021
by: admin
note: 0 Comments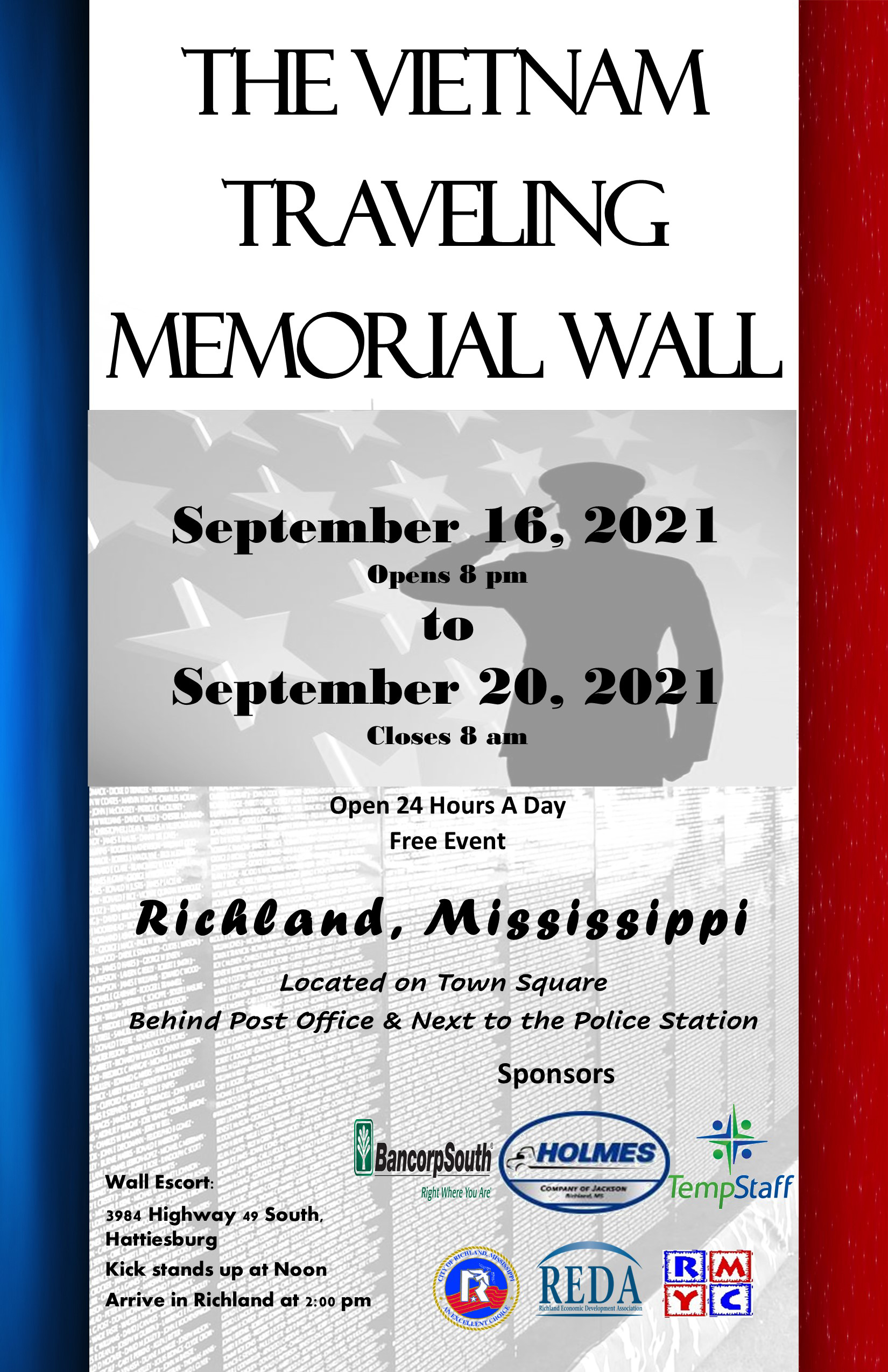 We are thrilled to announce that the City of Richland will be hosting The Vietnam Traveling Memorial Wall: A Celebration of Sacrifice September 16-20, 2021 on Town Square in Richland, MS (directions below).
The Wall is open 24 hours a day during its time in Richland.
Free event!
Escort Details:
The Wall will leave at Noon from 3984 Highway 49 in Hattiesburg (Exxon Gas Station-next to Camp Shelby Southgate) and arrive at Town Square in Richland around 2 pm.
We are encouraging people to stand along, safely, Highway 49 as the Wall passing their city. This is a great time to show our American patriotism!
Volunteers:
If you would like to volunteer contact Stephanie Ward at 601-420-1530 or sward@richlandms.com
Itinerary:
9/16/2021 – 8 pm – The Wall open
9/17/2021 – 10am – Opening Ceremony
9/18/2021 – 7 pm – Candlelight Ceremony
9/20/2021 – 8am – The Wall closes
Additional information:
Richland Economic Development Association (REDA) – Richland MS
The Vietnam Traveling Memorial Wall: A Celebration of Sacrifice (facebook.com)
The Vietnam Traveling Memorial Wall – A Celebration of Sacrifice (travelingwall.us)
Vietnam Traveling Memorial Wall to make stop in Richland (wjtv.com)
The Vietnam Traveling Memorial Wall: A Celebration of Sacrifice (visitmississippi.org)
Directions:
380 Scarbrough St – Google Maps